Friday Filter: Halloween Edition
27 Oct 2017
0
With everything from Counter-Strike to Football Manager being listed in Steam's 'Strategy' category, it can be hard to decide what is worth your time. That's where we come in: every couple of weeks, we look into the depths of the Steam Store and filter the noise to bring you the best and newest titles that actually fit the category.
Bomber Crew (Released: 19th Oct, 2017) - Fill Review Incoming!
Also tagged as: Simulation, World War II
A strategic simulation game, Bomber Crew is a 3D game about recruiting, upgrading, and flying a World War II bomber in sorties throughout Europe. Based off of Britain, you engage Axis forces in various sorts of missions, from bombing runs and supply drops to intel gathering and recon, and must make back home safely. Your crew level up and you can upgrade both the plane's equipment and the plane itself, acquiring better aircrafts as the game goes along.
The core gameplay loop is very reminiscent of Carrier Deck, where you must always be thinking a couple of steps ahead to deal with the increasingly ludicrous situtations. Similar to XCOM, crew and equipment can be permanently lost, which ups the stakes considerably. If the worst come to pass and your plane is shot down, your crew may be lucky enough to survive -- and you'll need to assemble a new crew and plane to rescue them.
Besides all that, the game offers a large degree of customisation, from crew equipment to plane colours and markings, including names and pictures. Overall, Bomber Crew seems like a very interesting take on World War II aircrafts, and you can look forward to our review of it soon.
Dungeons 3 (Released: 13th Oct, 2017)
Also tagged as: Simulation, Management, Fantasy
Everybody loves dungeon managers. They reunite the wonderful gameplay of base building with the campy theme of evilness, and end up delivering a surprisingly enjoyable strategy experience. Dungeons 3 goes even further by not only being a dungeon manager, but also including a overworld RTS mode.
Raising a huge army of orcs, succubae, zombies, and other evil things in the depths of your customised underground dungeon, you then emerge from the earthly darkness into the sunlight of the overworld bent unto destruction. Corrupt the land, kill heroes, and hunt unicorns on your quest to make the world a badder place. With a single player campaign comprised of 20 missions, randomly generated levels, and a two player co-op mode, Dungeons 3 is worth checking out.
Numantia (Released: 25th Oct, 2017) Fill Review Incoming!
Also tagged as: N/A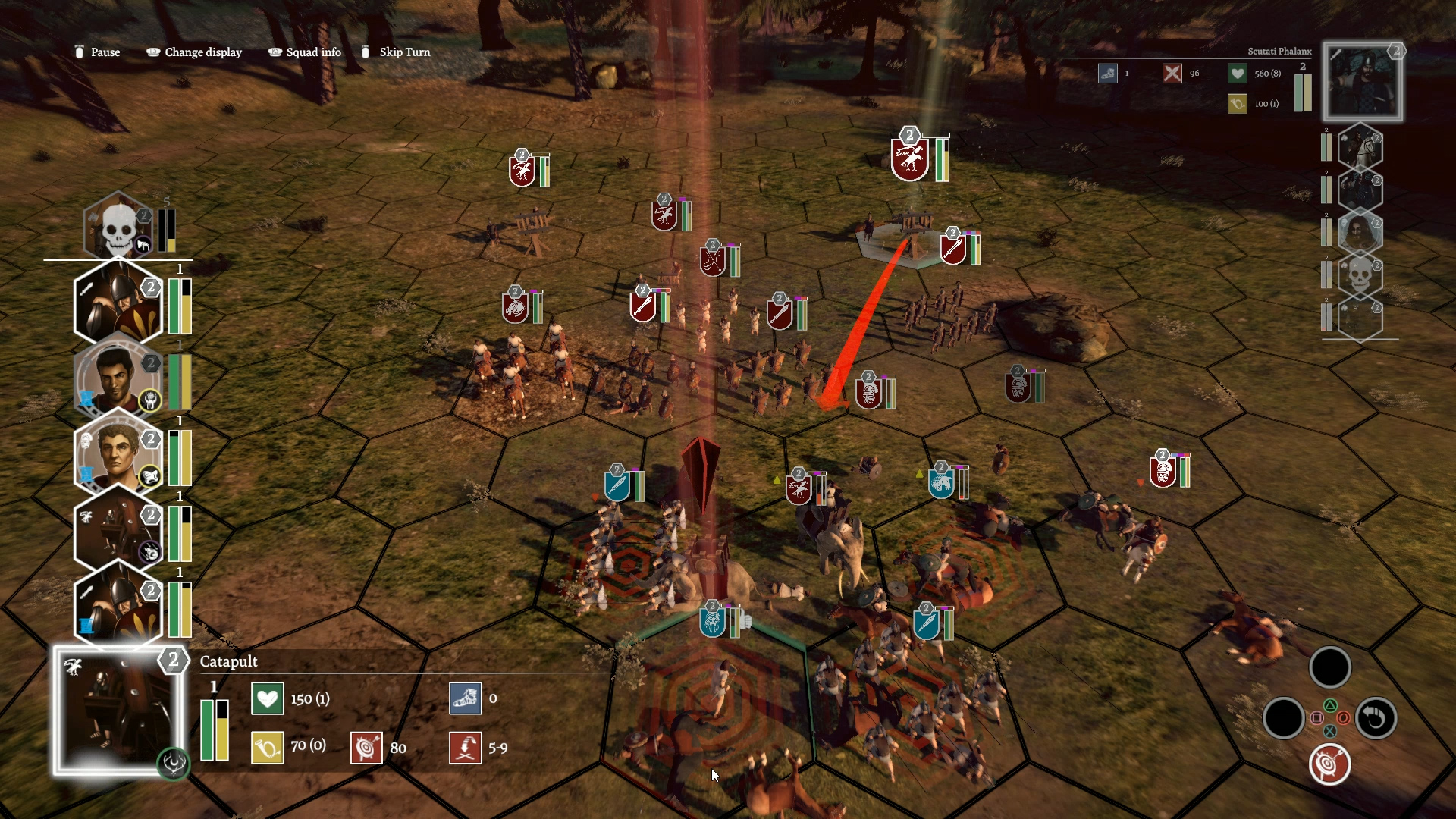 A turn based strategy game based on the conflict between Rome and Numantia, this game allows you to fight the whole two decade conflicts either the Numantian tribe or the Roman Republic. In control of warriors or legions, you get to fight in real battles alongside real historical figures. There's not a lot of info about this one, but it looks good.
Field of Glory II (Released: 12th October, 2017)

Also tagged as: Simulation, Turn Based, Rome
There are few military settings as enticing and amazing as Rome, so it's always great to see a quality game made about the period. Field of Glory II is a 3D turn-based strategy game set in the Ancient Rome period, allowing you to wage war as the Eternal City or any other major civilisation/tribe from the same era in battles both real and fictional. Bill reviewed it this week, and was extremely happy with it.
With nearly 100 historically accurate units, tactical doctrines, named generals, and more, Field of Glory II aims to deliver the wargaming equivalent of a historically accurate Total War: Rome II. Full campaigns, custom battles, and standalone historical scenarios are all part of the package, alongside randomly generated maps, multiplayer modes, and a map editor. If you like Rome and strategy, definitely check this one out.
That's it for this edition of Friday Filter - keep an eye out for future updates as we filter out the noise of Steam's 'Strategy' tab. Seen anything else you like or tried any of the above? Let us know in the comments!
Comments
Related Posts from Strategy Gamer
Top Articles