Friday Filter: So Many Tower Defenses Edition
26 Jan 2018
0
With everything from Counter-Strike to Football Manager being listed in Steam's 'Strategy' category, it can be hard to decide what is worth your time. That's where we come in: every couple of weeks, we look into the depths of the Steam Store and filter the noise to bring you the best and newest titles that actually fit the category.
This list was assembled via the "New Releases" and "New and Trending" tabs of Steam's Strategy tag, and covers 12/01 through to 26/01. Check it out!
Phantom Signal — Sci-Fi Strategy Game (Released: 16 Jan, 2018)
Also tagged as: Tower Defense, Space, Indie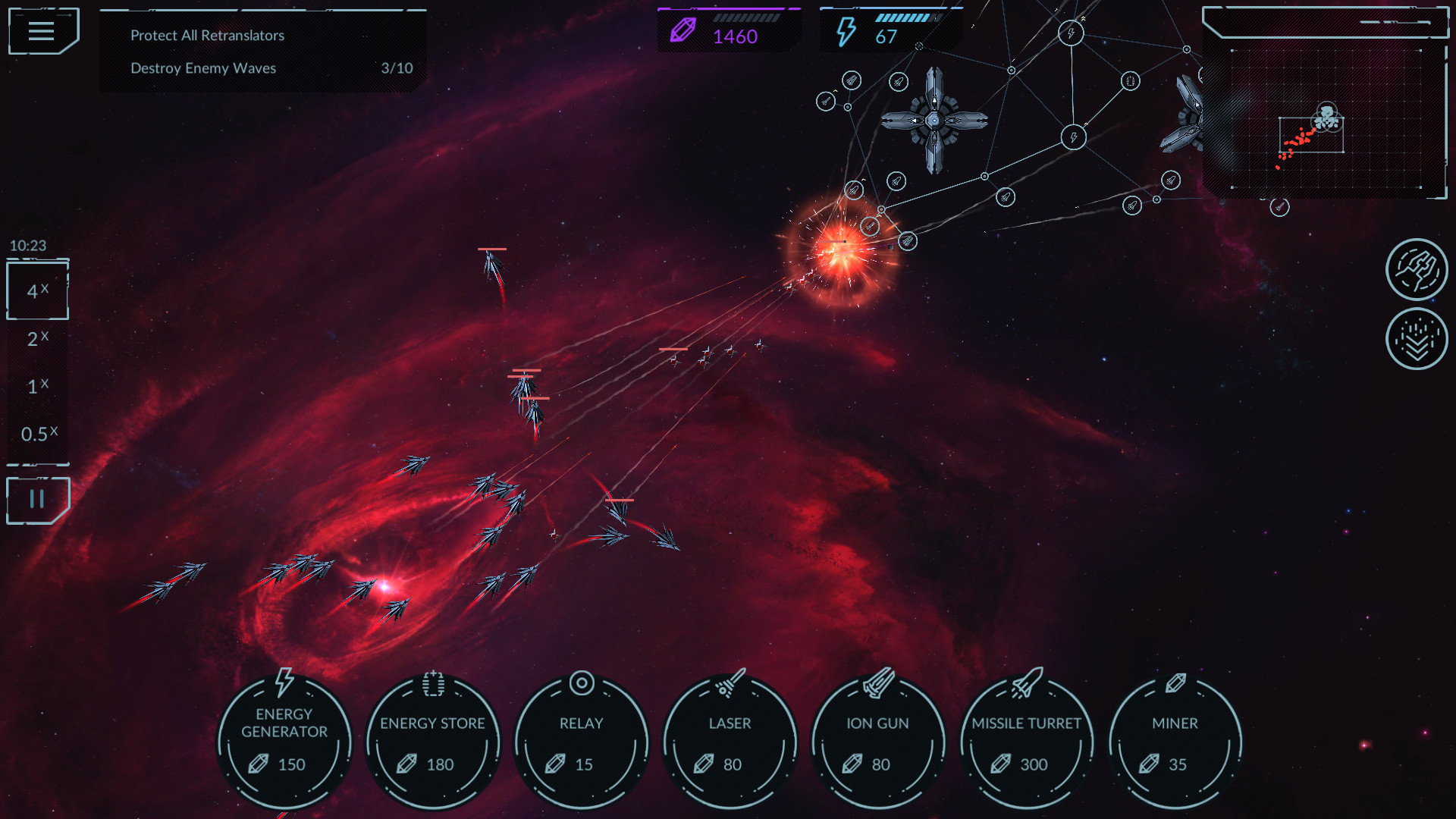 "A drifting space ship wakes up due to unusual interference in space. Almost right after this, an unknown enemy attacks the ship. To withstand this new threat and reach the source of the signal, the ship's command module activates an industrial fabricator, which you take control of. Your tasks include constructing an energy grid, procuring resources, upgrading the ship and destroying enemies. Every enemy type has its own peculiarities. They have their own strengths and weaknesses. As you approach the phantom signal, you encounter missions that demand a strategic approach to constructing and defending your base. The universe won't reveal its secrets to the first person that comes along. You'll need to travel a long and complicated path through multiple star systems to find the source of the signal."
That's the game's store description, and it's so effective that I left it intact. A RTS/tower defence sci-fi title, Phantom Signal features a non-linear story that mixes strategy with base building in a beautiful and clean interfaced title. The developer is planning on releasing 3 DLCs and launching PvP tournaments at some point, which is always a good thing -- post-launch support is good news when you like something.
Aside from looking like a capable title with good reviews, the developer's openness ("Trading Cards will be available in the game after Valve lets us activate them") is refreshing. Plus, it's got "Strategy Game" on the title, so you know it's gonna be good.
Wolf Gang (Released: 12 Jan, 2018)
Also tagged as: Indie, RPG, Early Access
This actually looked exceedingly simple at first, but after a good deal of proper investigative journalism, I found a animal-based version of XCOM hidden beneath all those cartoon graphics. A tactical turn based game where you play as a band of wolves as they make their way around the mountain, Wolf Gang's combat revolves around a continuously changing upper hand, with temporary knock-outs and the staple counter units trope "subverted with a system of constantly rotating attunements". It's a quite intriguing title, and you should definitely take a closer look instead of dismissing it outright.
Mind the Vikings (Released: 22 Dec, 2017)
Also tagged as: Sandbox, Simulation, Early Access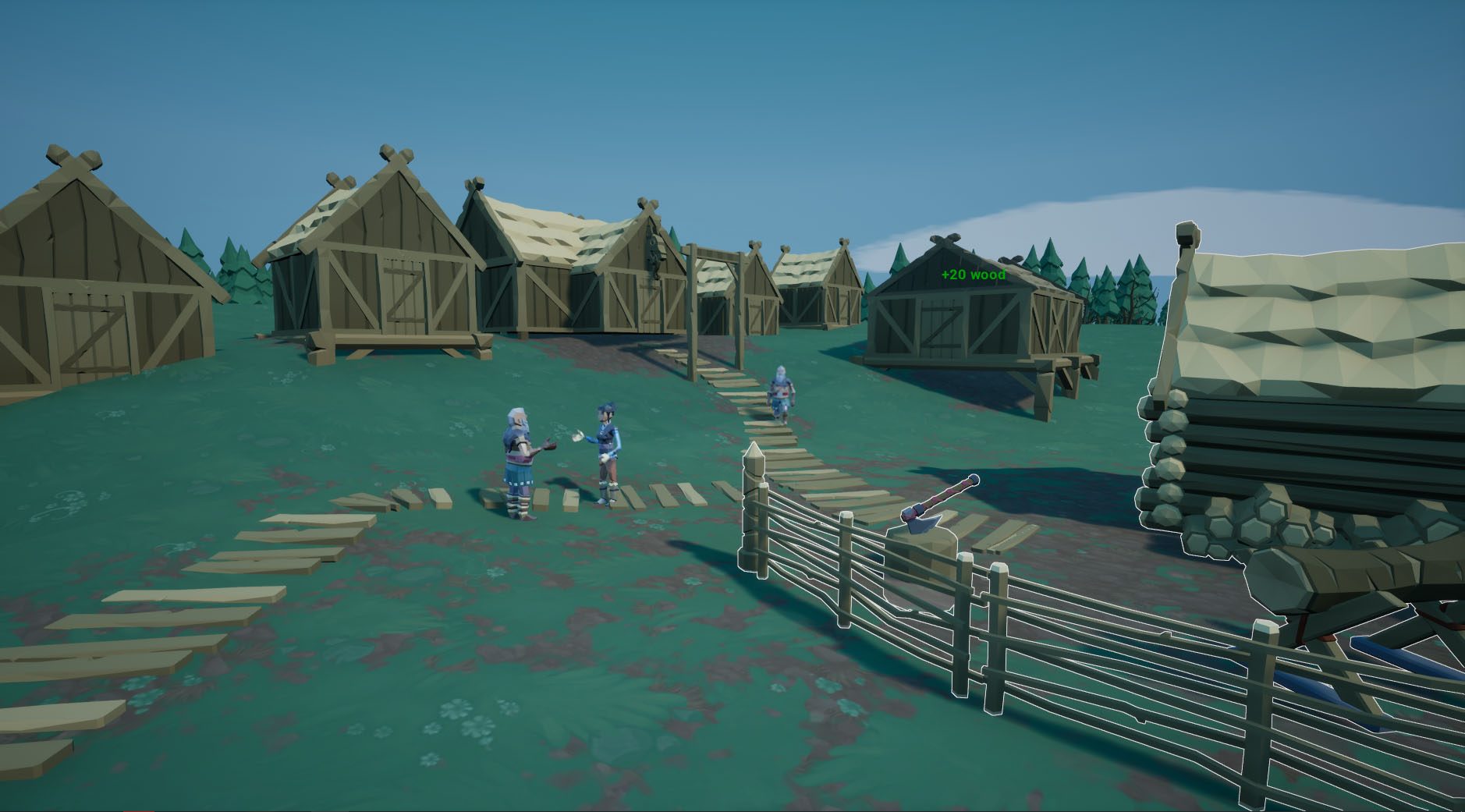 This one's a bit of a cheat, as it was actually released in early January. I missed it somehow, but it looks interesting and has good reviews, so it's going in on today's FF. A city (village?) building game about Vikings, this sandbox survival game aims to bring a bit more personality to the genre via the use of Sims-like AI villagers. In order to create a deeper attachment before players and their virtual denizens, Mind the Vikings populates the procedurally generated worlds with folk who behave in a more natural way than just random numbers, which is always a good proposition.
Even better, the developers have even published a roadmap on the Steam page, which is always an encouraging sight. Take a look!
Transports (Released: 18 Jan, 2018)
Also tagged as: Indie, Simulation, Early Access
Transports are awesome. The freedom and creativity inherent in the enterprise of building your very own transportation system is prime for riping, and I always look forward to a good building game. The surprisingly simple and obviously named Transports is all about building your own transport empire and beating your rivals, and it gives you a bunch of tools to do so. "Build trucks, buses, ships, planes, trains, trams, maglevs, helicopter and zeppelins to transport goods and passengers between industry buildings and cities", the store page says, and "renew your transport vehicles and replace them with better versions. Manufactories will offer you exclusive and special vehicle variants which will give you benefits".
With a research system, up to 20 computer opponents on huge procedurally generated maps, and more off the base features like sabotage, agreements, and supply and demand, the game features over 40 different resources and 39 different industries, creating what might be a deep and engrossing simulation. Also, it looks pretty, so there you go.
Copierre (Released: 23 Jan, 2018)
Also tagged as: Strategy, RPG
If you like Japanese games and RPG/tower defence, you're in luck. This cute anime-style game clearly harkens back to the Final Fantasy age of games, with classic JRPG style menus and a top down perspective. The art looks quite good but has wonderful touch of fandom, making Copierre feel of a passion project -- which is always a very good thing in game development.
Taking control of four different heroes to defend a kingdom, Copierre lets you level them up and craft weapons, armour, and accessories to beat back the forces of darkness. With "several stages with hours of content" and "Toe-tappin' tunes for dandy dudes and dudettes" (they wrote that, not me), this "charmingly-cute 2D sprites and artwork" (they also wrote that, but I agree with it) should be right up the alley for any strategy fan who likes Japanese style games. Check it out!
---
That's it for this edition of Friday Filter - keep an eye out for future updates as we filter out the noise of Steam's 'Strategy' tab. Seen anything else you like or tried any of the above? Let us know in the comments!
Comments
Related Posts from Strategy Gamer
Top Articles