Friday Filter: Tactically Tactical Edition
15 Sep 2017
0
With everything from Counter-Strike to Football Manager being listed in Steam's 'Strategy' category, it can be hard to decide what is worth your time. That's where we come in: every couple of weeks, we look into the depths of the Steam Store and filter the noise to bring you the best and newest titles that actually fit the category.
This list was assembled via the "New Releases" and "New and Trending" tabs of Steam's Strategy tag, and covers 02/09 through to 15/09. Check it out!
Tooth and Tail (Released: 12th September, 2017) - Review Incoming!
Also tagged as: Indie, RTS, 2D
A very weird game featuring parachuting owls and boars with flamethrowers, Tooth and Tail is a real time strategy about the wars of nature -- aka food. Proceduraly generated maps and a very unique context set the background for a title complete with base building, special units and indirect control. Keep your eyes peeled for our review next week.
Academia: School Simulator (Released: 8th September, 2017)
Also tagged as: Simulation, Indie, Early Access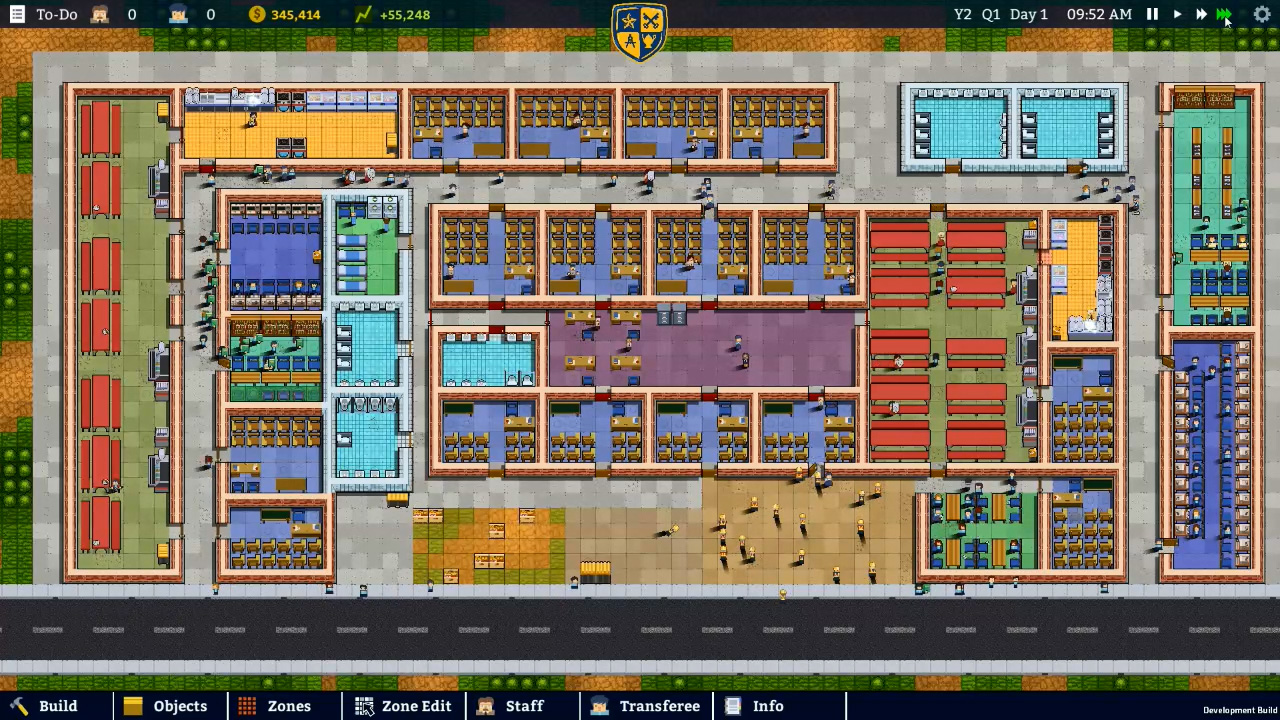 Who never wanted to build their own school? It's an exciting prospect, being able to create spaces of learning, designate its unique curriculum, and finally teach people that yes, dragons were real, and they were awesome. Alas, many of us have no interest in such bureaucratic academic pursuits for a living, but for a hobby, it's another thing entirely -- and that's where Academia: School Simulator comes in. 
Launched into Early Access a week ago, this simulation game brought to you by the artist behind Prison Architect lets you design, construct, and manage the high school of your dreams (weird dream to have, but who am I to judge). Hire faculty and staff, build facilities, and understand your students in order to create the number one institution of learning in a fictional, 2D country!
Steam Tactics (Released: 13th September, 2017)
Also tagged as: Tactical, Steampunk, Indie
A cute little tactical game, Steam Tactics is a turn-based RPG about steampunk airships, You take the role of the captain of a squad of pilots in service of the King and Queen, and must protect the Kingdom from enemies. Featuring upgradeable ships and weapons, pilots that can be levelled up, and a tactical combat that aims to be simple yet complex, Steam Tactics is definitely worth a look.
Divinity: Original Sin 2 (Released: 14th September, 2017)

Also tagged as: RPG, Turn-Based, Co-op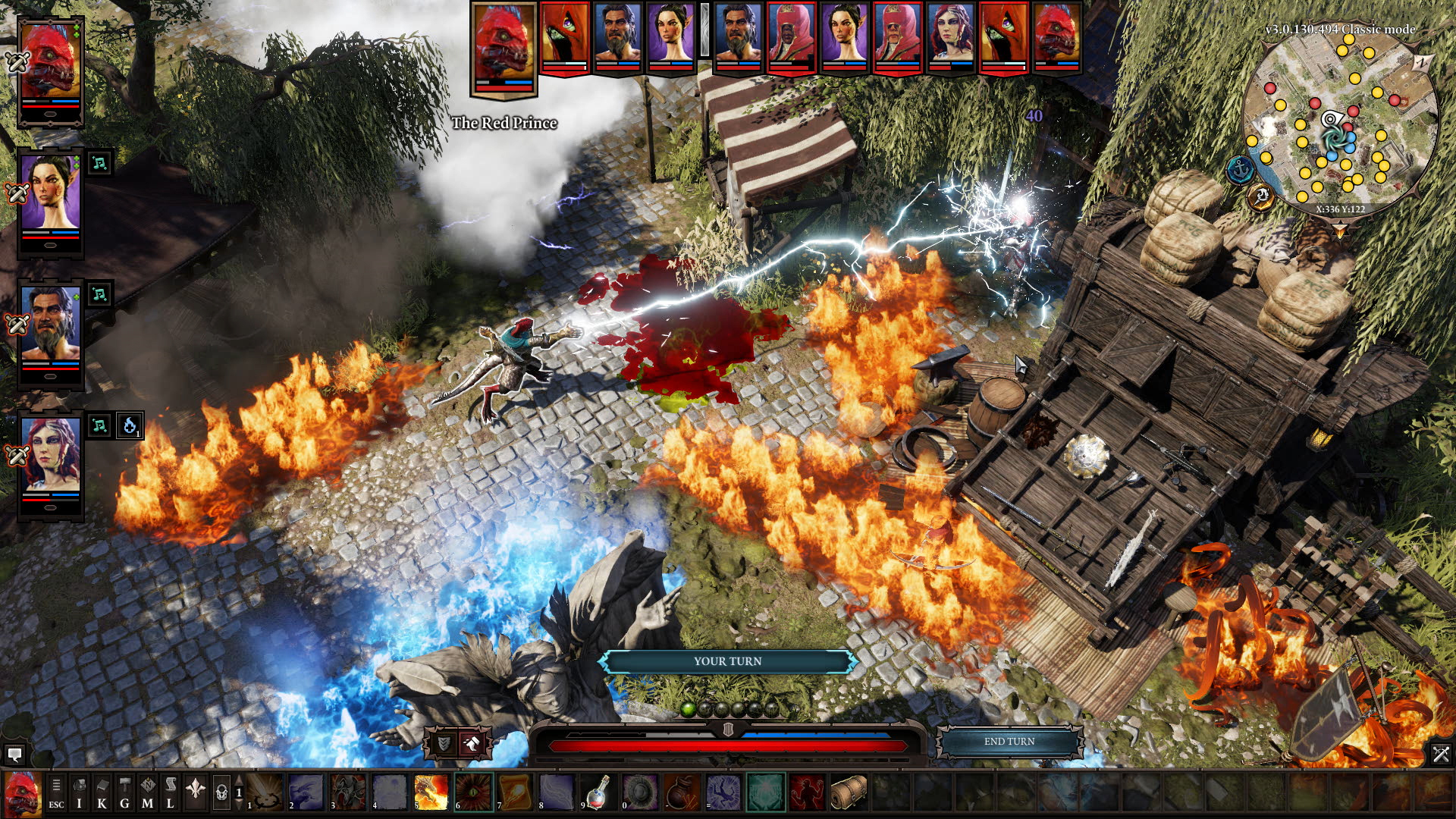 As it became quite normal lately, the last spot on this list is going for a game that isn't exactly strategy in the typical Age of Empires way, but it definitely embodies the concept of stratēgia. The original Divinity was a deeply tactical RPG, featuring turn-based combat and a wonderful assortment of strategical considerations during battle, like using an oil spell to soak the terrain before throwing a fireball and burning everything near it to a crisp, for example. The second one seems to keep with that and expand in every single way, adding new elemental combos and even height advantage to the mix, creating a truly unique take on RPG combat. It even has splitscreen, which is a wonderful niche addition to any game.
Aside from that, you can expect the same features from the original to come back with a passion in Divinity 2. All NPC's can be killed, the world is fully explorable, and 5 races -- Human, Lizard, Elf, Dwarf, and Undead -- can be selected when creating your character, promising consequences for "every" choice you make. I never believe that marketing talk, but I did loved the tactical elements of Dragon Age: Origins and Divinity has long been on my wishlist, so keep an eye on this one for your tactical RPG needs.
That's it for this edition of Friday Filter - keep an eye out for future updates as we filter out the noise of Steam's 'Strategy' tab. Seen anything else you like or tried any of the above? Let us know in the comments!
Comments
Related Posts from Strategy Gamer
Top Articles